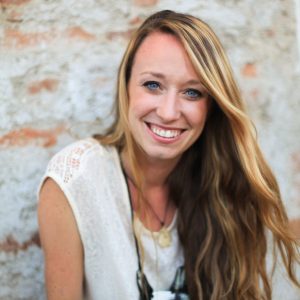 Candace Rardon is a writer, speaker, sketch artist and illustrator out telling stories about the world through her words and watercolors. You can see these stories on her blog and portfolio The Great Affair. Among other publications, her work has been featured in National Geographic's magazine. As an artist, Candace's work has opened doors for her to experience the people in the places she's been, and to take home with her the stories that define who she's always becoming.
Along with her regular travels, she also lived in India for nearly a full year and I'm excited to get into what that was like, as a traveler and as a woman on her own in a vastly different culture.
What We Cover:
Where Candace draws inspiration from for her art.
Candace's path towards location independence after getting a degree in English.
How Candace found herself on the Rickshaw Run throughout India, and how she fell so in love with the country that she lived there for a year afterwards.
A deep dive into why she sketches and how doing it on the road helps her to learn more not only about the place but also about herself.
Explore further:
Candace's Best Travel Advice:
Taking the First Step: "Leap and the net will appear." – John Burroughs
Money Saving Tip: Monthly Expenses app (link pending!)
Packing Tips: "You won't need nearly as much as you think." Do laundry on the road and limit yourself. In India, you can buy 1 rupee packets of Tide detergent that are easy to stock up on and use as you travel.
Packing Tips: WikiTravel, especially for women's safety. The Man in Seat 61 for train journeys.
Favorite Travel Gear: Sketchbook!
Weirdest Food: Octopus!
Music Credit: Move Slow by Felxprod ft. Jess Abran (Myriad Remix), Intrepid Journey, by Aaron Static
Become a Friend of the Show: Please subscribe and review!
It just takes a second and you can help the show increase its rankings on iTunes just by this simple and quick gesture. We'd be grateful for a review. Leave one here. If you do, click here to let me know so I can personally thank you!
Your Feedback
If you have an idea for a podcast you would like to see or a question about an upcoming episode, email me! I'd love to hear from you.
Thank you so much for your support!
Want more stories about traveling artists and creatives?
Want some of my most fascinating conversations? Get the 10 best episodes about artists and creatives who travel the world in one handy PDF guide.
Plus, we'll send you a few big surprises 🙂