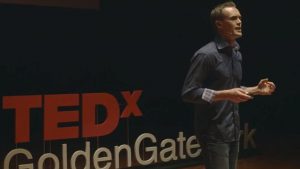 Today's guest bills himself as an entrepreneur and an explorer, and is definitely a man after my own heart.
As such, Scott Dinsmore is the guy behind Live Your Legend, a revolution of people out to change the world by doing work they love. On there, Scott talks about finding the work that makes you come alive — as well as adventure and exploration of both the world, and the day-to-day. In other words, he's out to help you solve the problem of feeling stuck in the dull nagging ache of routine.
Back in May, on the cusp of a trip to Greece with his wife and friends, he wrote an article called Train Yourself for Everyday Adventure — and it was exactly in tune with this show, and my own personal beliefs about the effects of travel and their value to the individual and society.
I also want to tap into Scott's expertise to help anyone listening here, interested in or setting out to build a life of travel — about how to get started or identify that they're on the right track.

Explore further:
Music credit: Imogen Heap – Wait It Out (Artec Remix), Intrepid Journey, by Aaron Static
Become a Friend of the Show: Please subscribe and review!
It just takes a second and you can help the show increase its rankings on iTunes just by this simple and quick gesture. We'd be grateful for a review. Leave one here. If you do, click here to let me know so I can personally thank you!
Your Feedback
If you have an idea for a podcast you would like to see or a question about an upcoming episode, email me! I'd love to hear from you.
Thank you so much for your support!
Want more inspiration from epic adventurers?
Get inspired to become your own boss with the best episodes with Creative Entrepreneurs in one handy PDF guide.
Plus, we'll send you a few big surprises 🙂