"We are still primal. Regardless of the epoch or era, travel knows no boundaries. It knows no gender, race or religion. People want to see the yet unseen. They want to fall in love on a sailboat. They want to smell skewers sizzling on a curbside food cart while trams bustle between locals lounging in the sun at terrace cafes. Adventurers want to sleep in mountain huts in the Alps. They want to order exotic cocktails in Bali. They want to discover secret festivals in the town just down the road. From this premise, we at Paste launch this new Travel Section." – Paste Magazine, Travel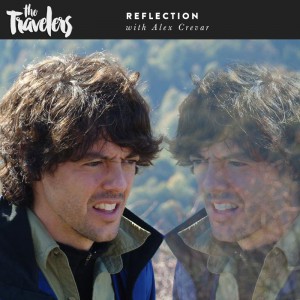 Alex's Bio: Alex Crevar is the travel editor at Paste Magazine and a freelance journalist, specializing in international travel – with bylines in The New York Times, Men's Journal, Outside, National Geographic Traveler, and Time Out. Alex brings over 2 decades of focus on the Balkans. It was in this region that Alex found a mirror in a time of transition between himself and a place undergoing rapid changes, a good metaphor for a person seeking stability and clarity in their life and career. Today, he is one of the world's foremost authorities on the Balkans. He's the travel editor at Paste Magazine and a freelance journalist, a career he found that he found purpose and creative expression from pursuing.
This episode is perfect for: Anyone who might feel stuck in their surroundings, or looking for a way to approach their travels to find inspiration from gaining a better sense of self.
Explore more of the podcast:
Want to know how to become a travel writer?
Enter your name and email and we'll send you all of our interviews with the world's most renowned travel writers in one handy PDF guide. These are some of the very best conversations about travel, anywhere.
Plus, we'll send you a few big surprises 🙂